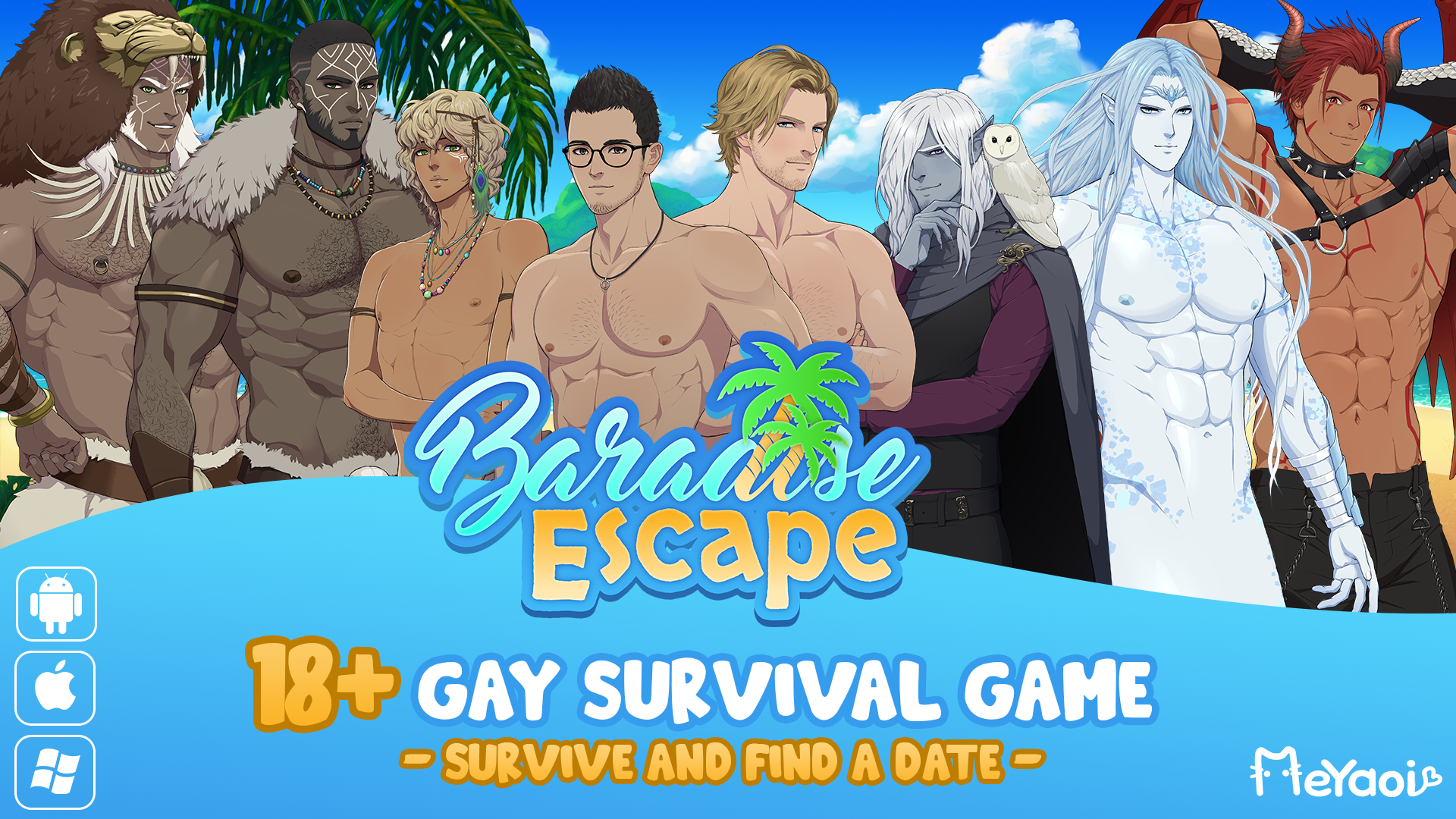 Baradise Escape: 18+ Adult Gay Bara Yaoi Survival Game
Baradise Escape Update (+ Android version available)
---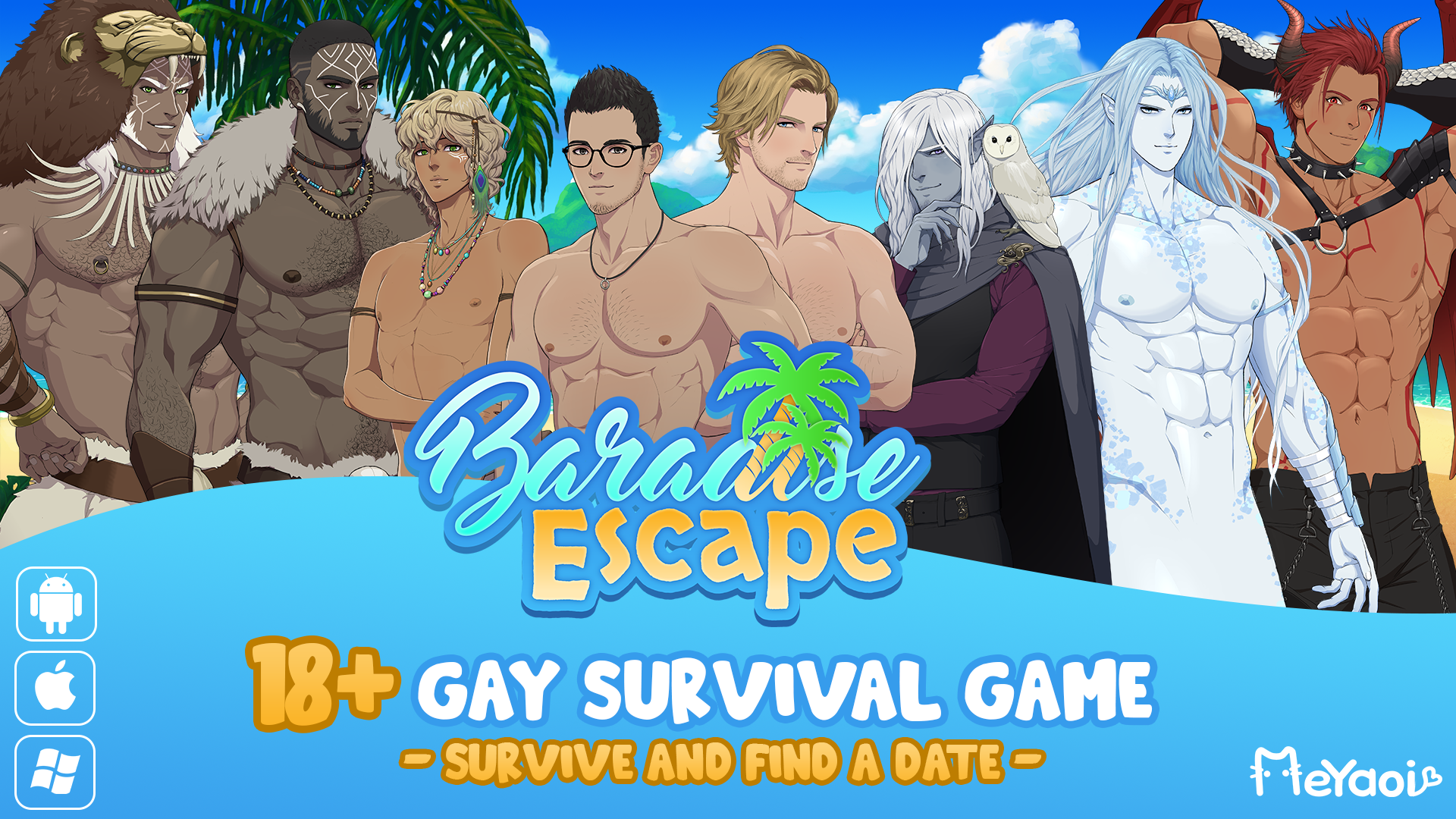 Happy to announce some neat updates for Baradise Escape. Here's what you can expect:
1. Android Version Now Available: You can now download the APK file and play the game in your Android phone / tablet. Enjoy the NSFW scenes in the comfort of your bed!
2. Love Interests Can Now Follow You Around
The love interest might also give comments when interacting with the world, which (hopefully) makes it more fun during island exploration.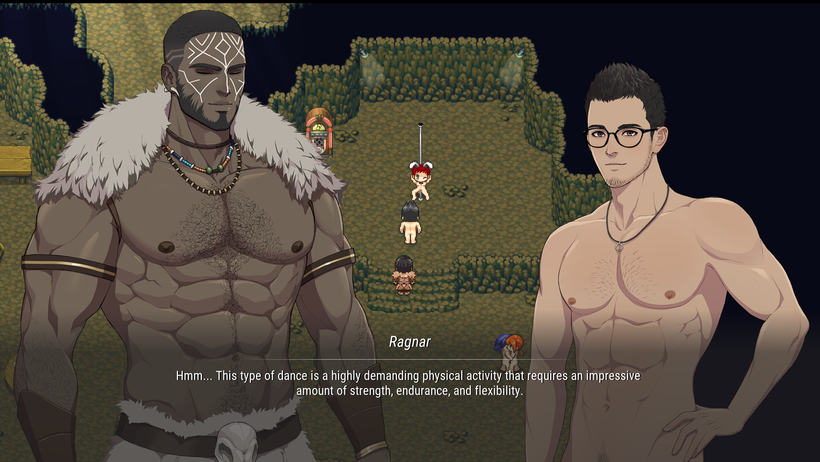 3. Added dating spot mechanism
There are signs with heart icon you can scattered all over the world. If you interact with it, you can get a date scene with the love interest (you have to bring him there by asking him to follow you). For the time being, there are 4 dating spots:
Haluca tribe's mating room (you can get... mating scenes :p)
Waterfall
Flower field
Tavern inside a cave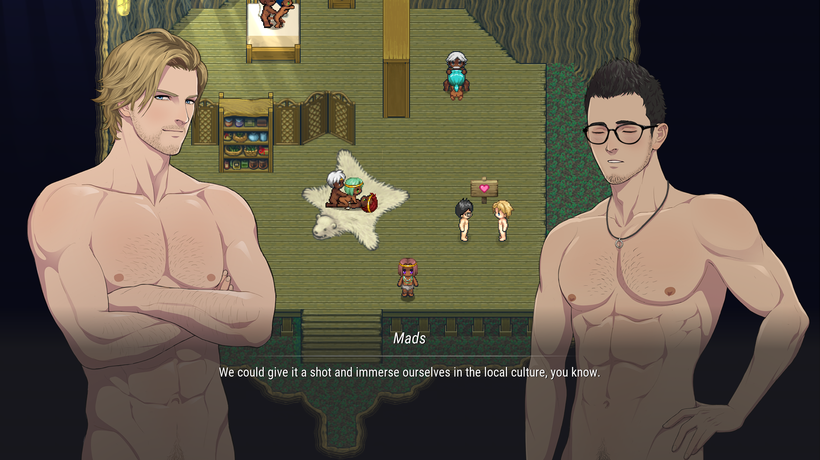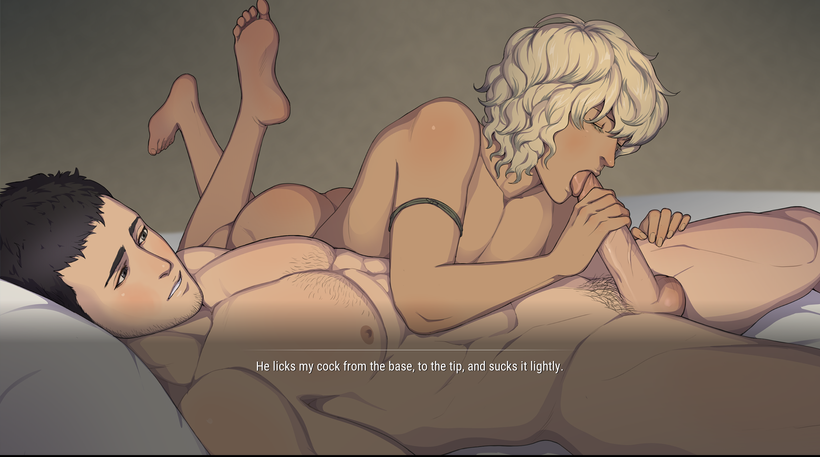 4. Added some more (hopefully) fun NPCs and quests
Some of the NPCs can only be encountered during night time / day time.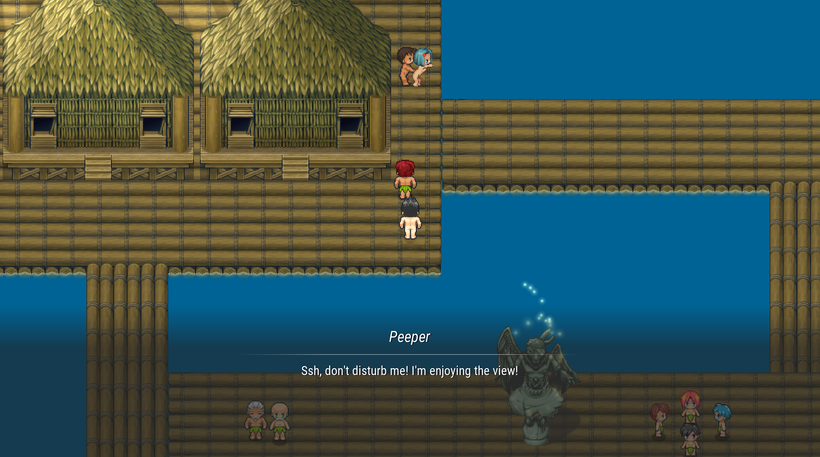 Demo has also been updated with the new content so feel free to download it and give it a try! Same 7-day restriction as before.
Bug reports?
For bug reports, please post in our Discord channel (in the bug repots channel) for easier organization. I'm not always active there, but I'll periodically check it out.
Discord invite link: https://discord.gg/7yqxwbHH4P
Some reported issues that have been fixed in latest version:
[Android] Can't teleport / exit teleport menu
[Android] Can't load save file
[Android] Control missing after going to heaven / hell (after dying)
[Android] Fix Shop buy and sell UI to accommodate touch
[All platform] Fix Inventory still taking up slot after being sold / used
[Android] Can't close craft / cook screen
[All platform] Item taking up inventory after being crafted
[All platform] Axe weapon durability not going down
[All platform] Can't interact with Syris
[All platform] Going through a teleportation circle while holding items causes the item to be stuck there.
Files
Baradise Escape Mac DEMO
413 MB
Baradise Escape Windows DEMO
433 MB
Baradise Escape Android DEMO
408 MB
Get Baradise Escape: 18+ Adult Gay Bara Yaoi Survival Game