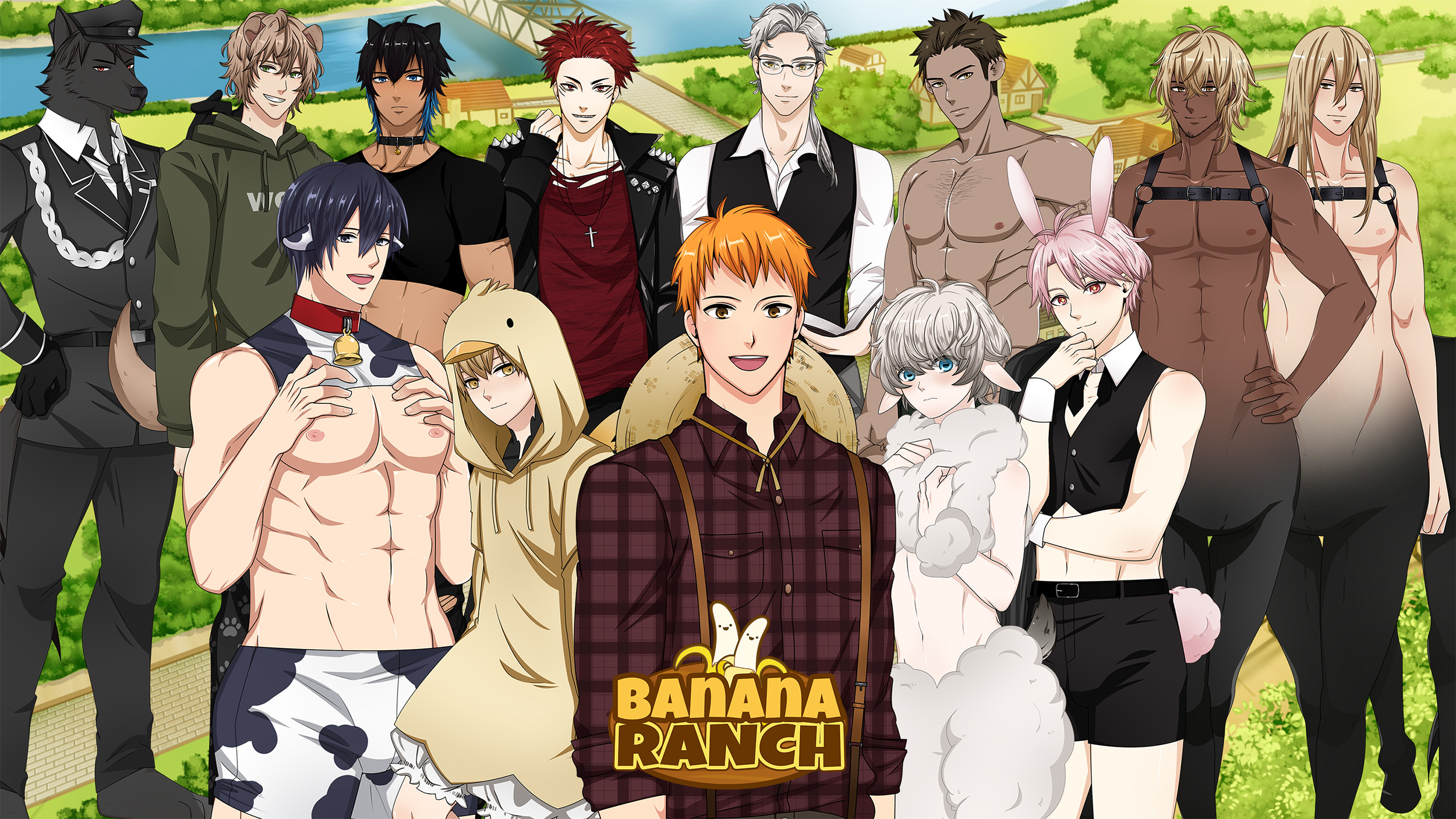 Banana Ranch: 18+ BL/Yaoi/Gay Visual Novel / Dating sim game
Banana Ranch Game Guide Thread
---
Feel free to post questions and ask for guidance in this devlog post!
Some frequently asked questions...
1) How do I propose?
To propose, aside from proper love point, you also need to have:
Buy wedding rings at Grizz's woodshop
Buy big bed
Have finished the priest church quest, until marriage service is opened. To unlock priest church quest, you must first finish the police officers at love hotel quest
2) How to make ingots / coins?
Ingots: You can get it from a book given as reward of town mayor's quest (the blue jello one)
Coins: It's a bit too hard to trigger, so will change it later, but for now, you can get the recipes by reading town board posts on Winter year 1 or Spring year 1 from date 15 to 31
3) How to get stronger?
You can be stronger by finishing Haves quest. After finishing his quest, you'll be able to buy enhancing potion (ATK/DEF/HP/MP).
(Will add more FAQ later on...)
Get Banana Ranch: 18+ BL/Yaoi/Gay Visual Novel / Dating sim game