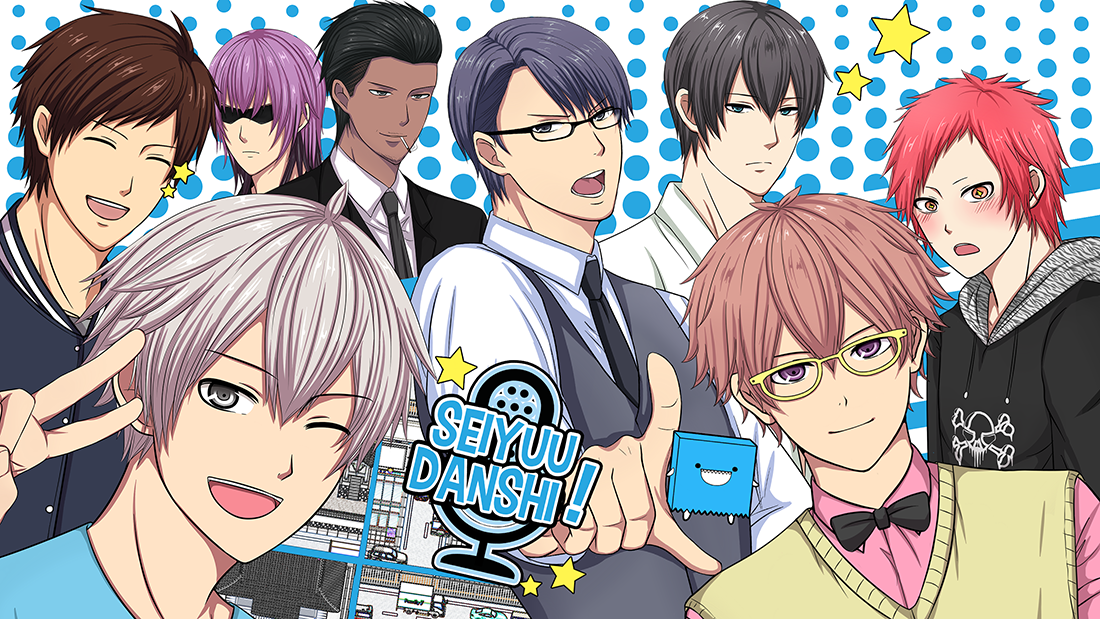 Seiyuu Danshi: 18+ BL/Yaoi Visual Novel / Dating Sim Game
Share about the game, get X-mas costume set!
---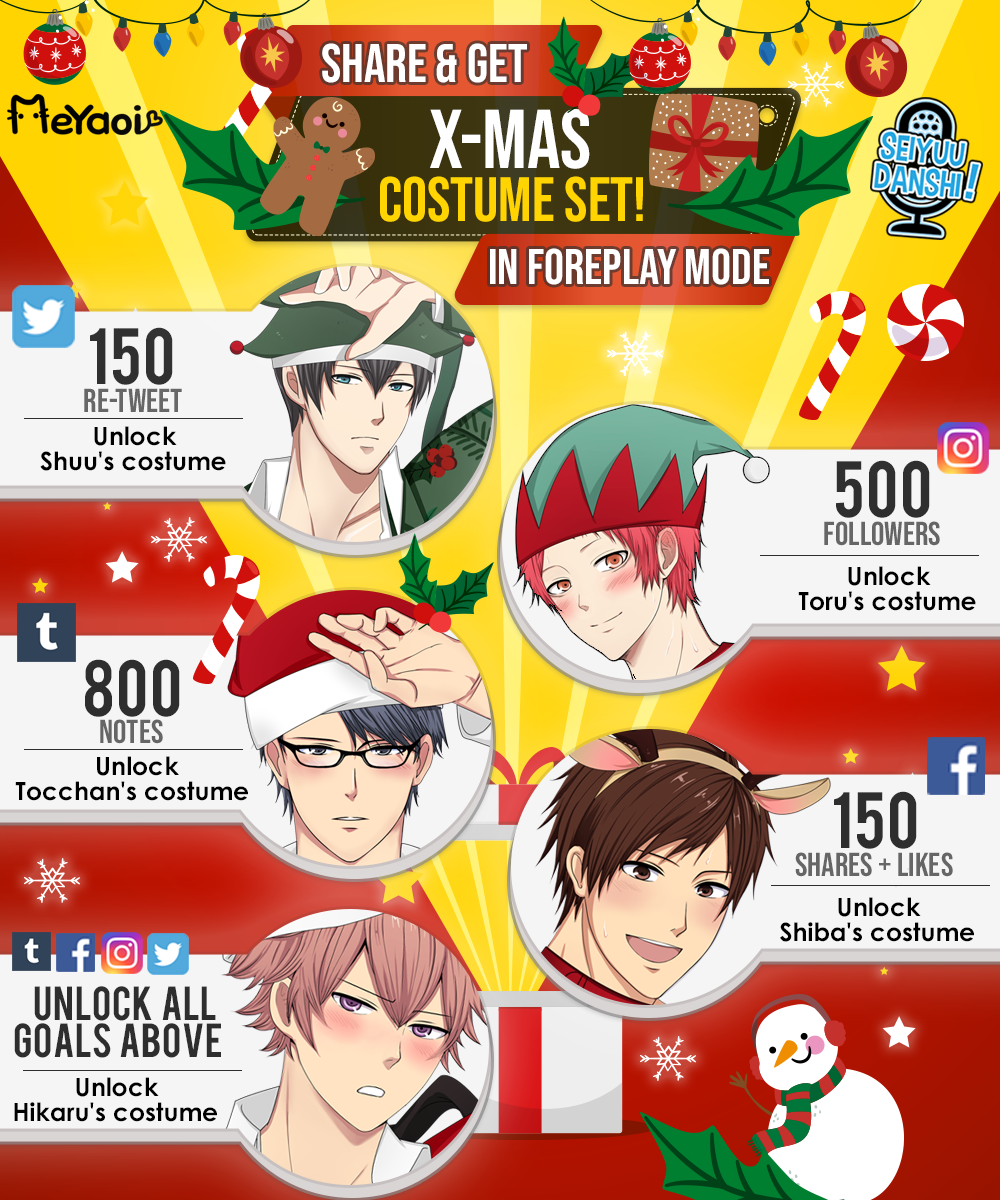 Get 150 RTs on Twitter (pinned post): unlock Shuu's silly tree-hat costume!
Get 500 followers on Instagram: unlock Toru-chi's cute elf costume!
Get 800 notes on Tumblr (latest post): unlock Tocchan's santa costume!
Get 150 reactions on Facebook (pinned post): unlock Shiba's naughty reindeer costume!
Unlock all 4 costumes and you'll get Hikaru's santa costume added as well!
Patch will be released for free 🎉🎉
Get Seiyuu Danshi: 18+ BL/Yaoi Visual Novel / Dating Sim Game