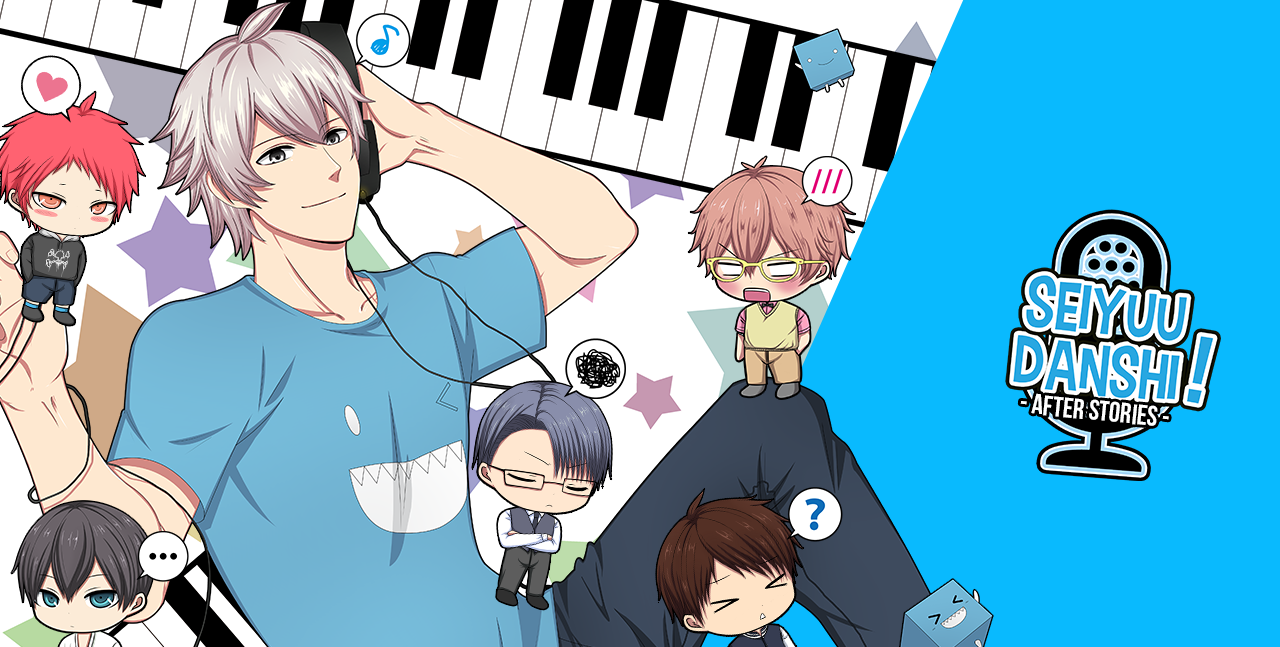 Seiyuu Danshi ~ After Stories ~
A downloadable game for Windows and macOS
What is Seiyuu Danshi ~ After Stories ~?
After stories is a compilation of extra Seiyuu Danshi episodes that deviate from / out of scope of the game's original setting. Additional episodes will be released in a monthly basis. Link to original game:
After stories are Patreon-funded. Free episodes are available for all, while Patreon-exclusive episodes are Patreon-only. The base game does not do anything by itself. You need to have the episodes files (example: sfw1.rpa) to unlock the episodes.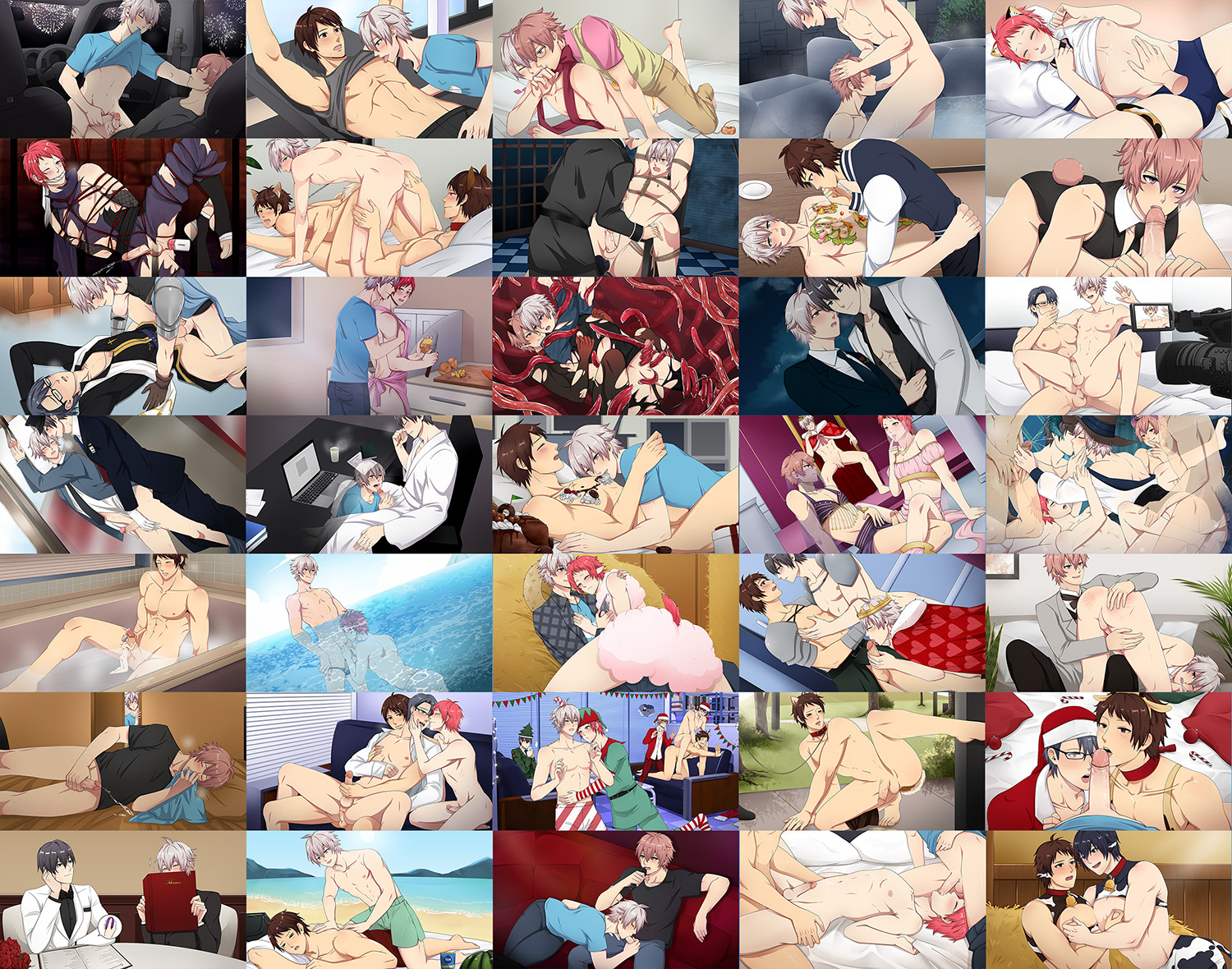 You can get all the current episodes by pledging at "Ultimate Insider" tier at Patreon (total per April 2023: 66 episodes, with more than 100k++ wordcount!)
Episode download link: CLICK HERE
1) Download base game
The base game doesn't do anything by itself. If you run the game as it is now, you will only see this screen with all the scenes locked like this: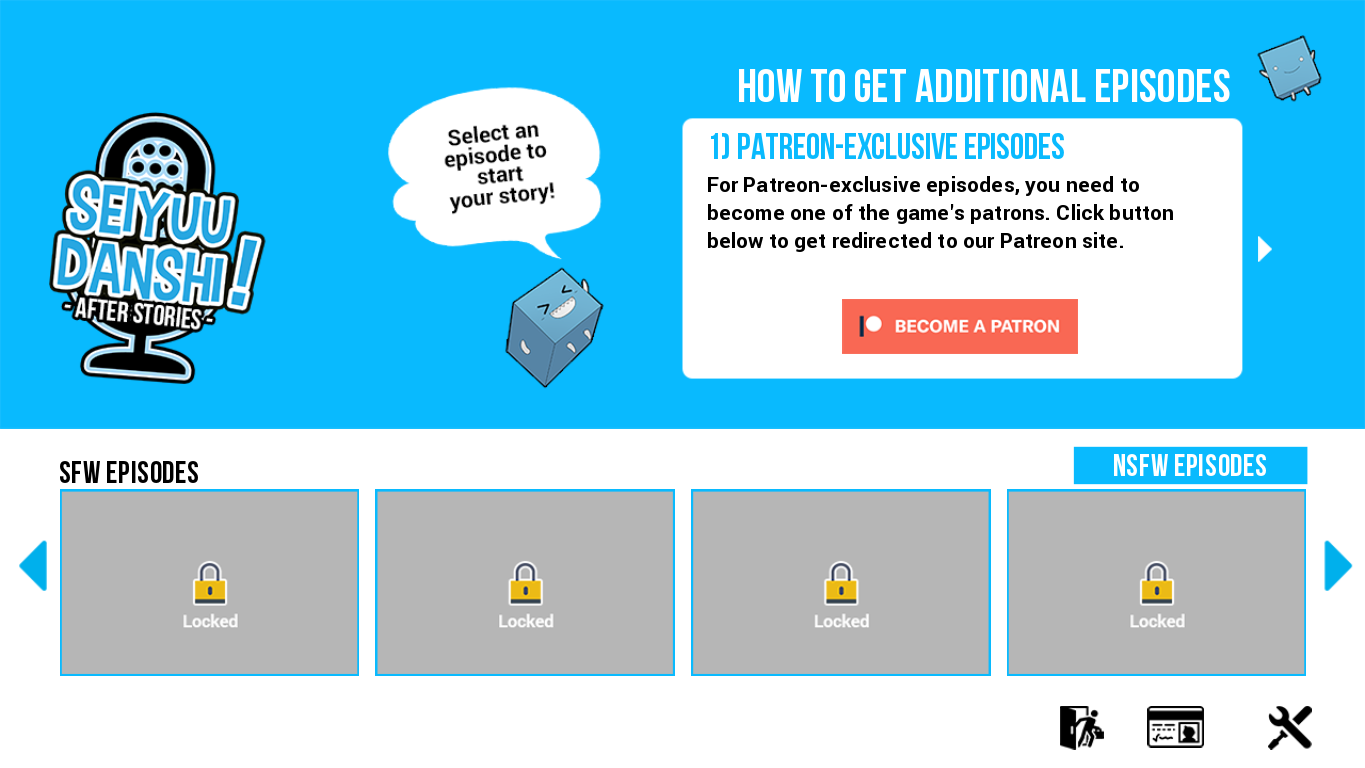 2) Download RPA files via the download links provided.
The name indicates which episode will be unlocked. "sfw2.rpa" for example, will unlock the 2nd episode of the SFW episodes.
3) For Windows / Linux users:
Copy & paste RPA files to "SeiyuuDanshiAfterStories-pc\game" folder
For Mac users:
Copy RPA files
Go to the where you've unzipped the game, and right click or control click "Seiyuu Danshi ~ After Stories ~.app" & select "Show Package Contents."
Go to folder "Contents/Resources/autorun/game/" & paste the RPA files there
4) If you play run the game now, the episodes should be unlocked.
Download
Click download now to get access to the following files:
Seiyuu Danshi After Stories - Windows & Linux
587 MB
Seiyuu Danshi After Stories - Mac
524 MB